Dit evenement is voorbij.
Global Day of Coderetreat 2018
17/11/2018 @ 09:00

-

17:00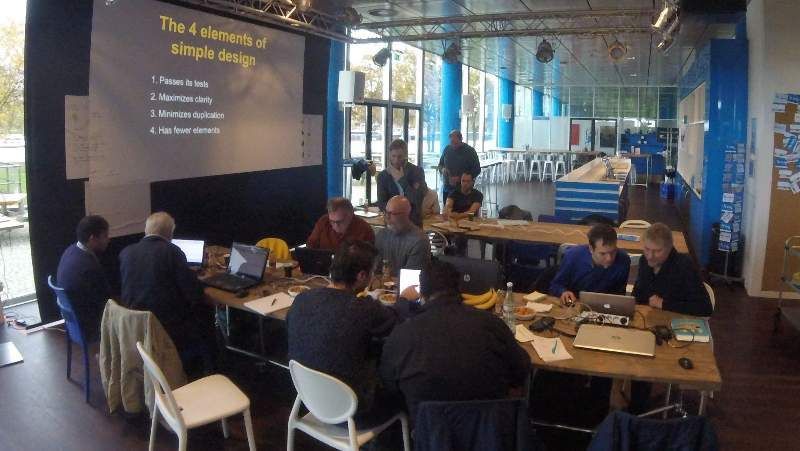 Last year we organized in Utrecht the Global Day of Coderetreat 2017: https://www.youtube.com/watch?v=Mp34vCVlSVs
This year, on November 17th we will join the worldwide Software Craftsmanship community for the Global Day of Coderetreat 2018.
Coderetreat?
A coderetreat is a full day hands-on coding workshop focused on the fundamentals of software development, design and communication. During the day you will get multiple chances to try out a completely different approach to the same problem. You will have the opportunity to learn new ways of testing, paradigms, architecture styles, libraries, approaches, languages or IDEs.
Who should join?
You should join, regardless of whether you're working in an IT job or not. You don't have to be a programmer. We love input from everyone: testers, Scrum Masters, even Product Owners tell us that they've learned a lot…
Even if you think you're not experienced enough, we can learn a lot from your questions and input while pairing with you (https://en.wikipedia.org/wiki/Shoshin).
Why should I go?
• experience modern ways of developing software
• question what you think you know already and go deeper
• meet nice people with a passion for crafting software
What should I bring?
Please bring a laptop with an IDE or editor of your choice. Your environment should be set up completely so that we won't have to waste time on installing tools or libraries. Create a project for the day that already has all the libraries you usually use for development. Install at least one tool for testing. You should be able to see a red test for assertFalse(true) and a green test for assertTrue(true); Your syntax might vary…
Food and drinks?
Delicious catered lunch and snacks will be provided.
Rules
• You can do the programming in any language you like or like to learn!
• We will do the exercises in pairs
• Bring a laptop to work on (and have the necessary programming tools installed and ready)
• Show respect for the other participants
Sponsors
• CodeSquad
Find out more @ http://coderetreat.org (http://coderetreat.org/)